ISO27001 Lead Auditor Program + 1 Day Foundation Course Free [Pune Location]
Program Description
ISO/IEC 27001 Lead Auditor training enables you to develop the necessary expertise to perform an Information Security Management System (ISMS) audit by applying widely recognized audit principles, procedures and techniques.
We use accelerated learning techniques to make sure you fully understand ISO/IEC 27001. And we put your learning into context with a blend of classroom teaching, workshops and interactive sessions.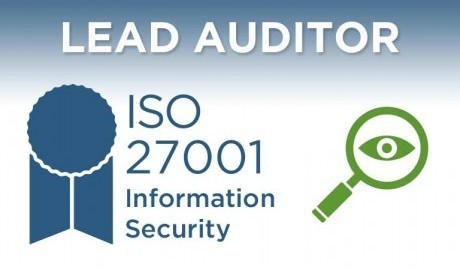 Who should attend?
This is intended for those who will be involved in leading audits of an ISMS that conforms to ISO/IEC 27001:2013 in any organization.
Suggested job roles and their teams include:
Information security managers
IT and corporate security managers
Corporate governance managers
Risk and compliance managers
Information security consultants
Individuals who want to pursue in Information Security Domain
What will I learn?
What is the purpose and business benefits of an ISMS, ISMS standards, ISMS audits and third party certification
What is the role and skills required by an auditor when planning, conducting, reporting and following up on an ISMS audit in accordance with ISO/IEC 27001:2013, ISO/IEC 27002:2013, Information technology — Security techniques — Code of practice for information security controls, ISO 19011:2011, Guidelines for auditing management systems and where applicable, ISO 17021:2011, Conformity assessment – Requirements for bodies providing audit and certification of management systems
Prerequisites:
Delegates are expected to have the following prior knowledge:
Management systems
Understand the Plan-Do-Check-Act (PDCA) cycle.
Note : To fill the prior knowledge GAP, we have introduced 1 day ISMS foundation Course cost of Rs.18000/- absolutely free.
Information security management
(Knowledge of the following information security management principles and concepts):
Awareness of the need for information security;
the assignment of responsibility for information security;
incorporating management commitment and the interests of stakeholders;
enhancing societal values;
using the results of risk assessments to determine appropriate controls to reach acceptable levels of risk;
incorporating security as an essential element of information networks and systems;
the active prevention and detection of information security incidents;
ensuring a comprehensive approach to information security management;
continual reassessment of information security and making of modifications as appropriate.
Duration
5 Days (ISO27001 LA Certification) and 1 Day (ISMS Foundation Course)
Total – 6 Days Program
Fee breakup
ISO27001 Certification Program Cost Rs. 24000/- + GST (18%)
For Corporate and Group Discount please contact  Mr. Rahul – 7013355991
Terms & Conditions
All payments to be made in favour of XpertLync Solutions Pvt Ltd prior to the commencement of the course.
The execution of the training course is subject to receipt of the adequate number of confirmed registrations. Based on registrations, we reserve to cancel or postpone the workshop.
If the participant wishes to cancel his/her nomination, he or she must inform us at least seven (7) working days prior to the commencement of training.
Cancellation fees of INR 5000 will be charged if cancellation is done before 2 days of the course.
If the participant fails to appear to attend the training on the first day of the training without any prior notice to us (i.e. at least before 7 working days from the first day of the registered training), his/her training fee will not be refunded.
"Disclaimer: In some instances, due to circumstances beyond our control, we may need to postpone or cancel a programme. XpertLync Solutions Pvt. Ltd. cannot be held responsible for cancellation or any other expenses incurred by the participant due to such instances."